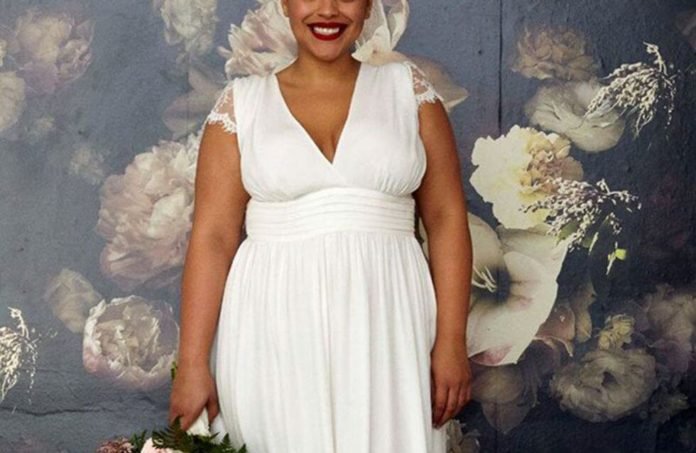 Are you going to get married and are you choosing your dress? We tell you the keys to find the design you have always dreamed of. Because not all brides have the same tastes, nor the same sizes.
Choosing the dress you are going to marry is not always an easy task. There are brides who have a clear idea from the first moment, but many others who do not. And if on top of what you're trying to find in a larger size 42 dress, the task is even more complicated . Let's be honest: it is not easy to find a model that meets the requirements of being beautiful and that also feels good.
And beware, we do not criticize the dresses of the thirty-something , but the lack of those of the forty-something . And in fashion, and more specifically in bridal, "plus" sizes (until now) have been rather conspicuous by their absence. Although luckily this is changing. Firms as famous as Pronovias already include a curvy section in their catalog . And even on television we can also see a small change. In fact, the DKISS chain is going to premiere next April 22 one of those programs that we like so much to see about the search for the ideal wedding dress … but finally with curvy women! It's about Curvy Brides and here we leave you a small preview exclusively:
Tips to find the ideal dress
1. Set a budget
Banish the false idea that a quality wedding dress with a modern and beautiful design is synonymous with spending a large sum of money. There are countless designers who have exceptional models that can perfectly suit you. Set an approximate budget and do not exceed it, from there search among the designs that fit the established amount.
2. Does it suit you? Well, it can be the perfect model!
Depending on the body of each woman, there are certain types of cuts that will fit her better than others. Select the types of dresses that enhance and take advantage of your silhouette and look for that type of model. The reason? You will look much more favored, it will be easier for you to end up liking one and above all you will feel comfortable at all times.
Also Read:
3. That fits the type of wedding
If you are going to celebrate a boho- inspired wedding , the best thing is that your dress also has a hippie air . The same happens if you are going to do a Mediterranean or romantic-style ceremony. However, remember that you can always play with the details to give that touch that will blend in with the space: through the bouquet of flowers or a headdress you can also achieve it! Do you need inspiration? Take a look at our selection of bridal bouquets and give the perfect touch to your dress.

4. Think about the season of the year when you will say yes!
The type of ceremony you are going to do is also decisive when choosing a bridal dress. If you marry in autumn or winter, choose a long-sleeved or three-quarter- length model , while if the celebration will be in summer, it is best to select a strapless or strapless model , you will go much cooler and you will appreciate it. Be careful, there are long-sleeved dresses completely suitable for summer, the question is in the fabric you choose.
5. Above all, be yourself
But if there is something important when selecting the dress of your dreams it is that you feel identified with it. Perhaps, one of the signs is that you suffer an arrow as soon as you see it or that, simply, you feel perfect and beautiful when you try it on . If this happens to you … you will be in front of your dress, congratulations!
Now that you know all these tips , you just have to jump into their search. To get you started, we leave you with some designs that you can find in stores this season.