Follow Pooja Hegde Fashions .. Impress All With Cool Looks
Pooja Hegde .. For a Laila .. Mudugamma familiar with Telugu film industry After that, the beauty parlor of Mukunda, Duvvada Jagannadham, Sakshi, Aravinda Sameta .. has recently hit another blockbuster with Maharshi opposite superstar Mahesh Babu. Not just the beautiful characters on the silver screen .. Mudugammundi, who in the real life of all the fashions with his fashions. If you want a look at these top fashions taken from this sale in Instagram ..
Skirts are one of the most popular fashions for college girls. This is why they are more likely to be mixed and match-up, as well as a variety of trends. Pooja Hegde is also the follower. Add a Shoulder Plain White Color Top to the Geometric Printed Skirt .. See how it shines cool. With a ring on the hand, matching ear rings to the ears .. Complete her look with matching footwear.
No matter what the dress we wear .. we can add our own confidence to our look and complement our look. This is why every time our dressing is so simple .. it makes the look shiny and stylish. This frock is worn by Pooja Hegde.
Check out this slim-out fit worn by Pooja Hegde .. These types of dresses made in the combination of plain black and mustard yellow shades are currently available in the market. What's more .. if you choose the quotes or prints that you like, it's not too hard to shine fashionably. Pooja Hegdela Matching Wear Footwear .. Dress Up For A Beautiful Hair Style ..
Nowadays there is no special special .. All the girls showing lehengala. However, these are heavy and some will stay away. Are you all ?? But if you follow Pooja Hegde .. Okay .. Look at how bright and simple the floral printed lehenga in bright yellow is. Since this fabric is also very lightweight, there is no need to fear heavy look.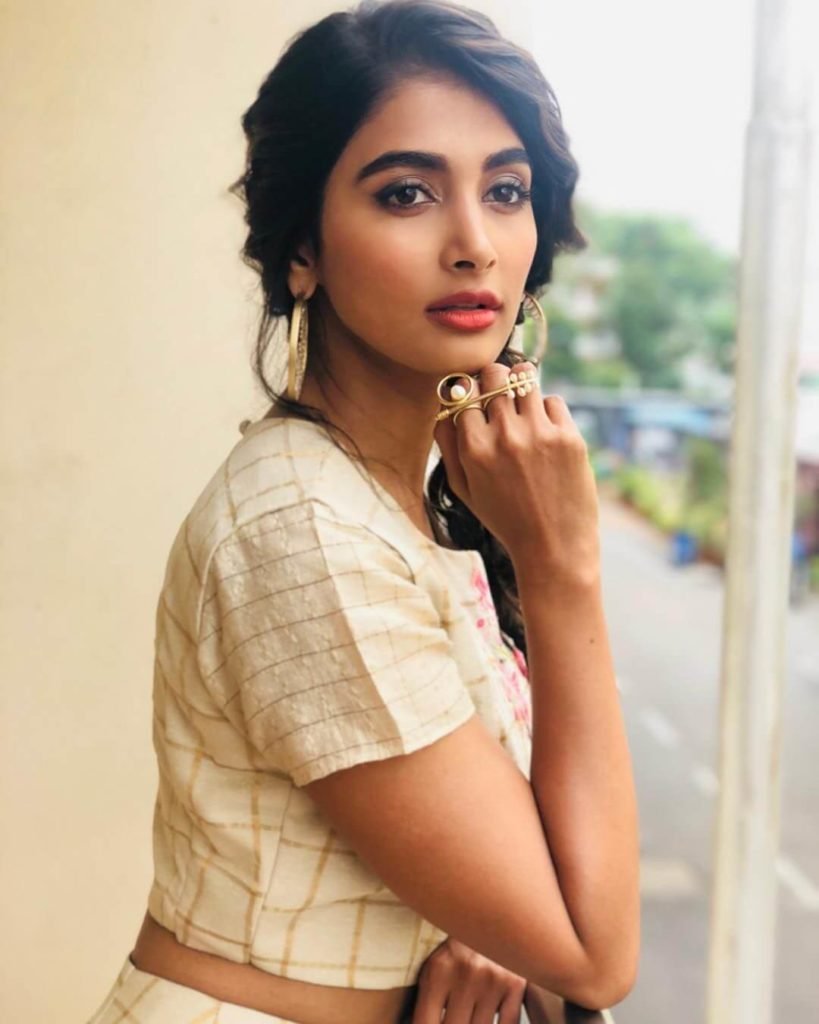 Everyone wants to make our look very special when attending parties in the evening or at night. Some of the parties in particular are particularly well prepared. If we want to stand in the center of all of them, say the words ?? From the dresser we wear to the accessories we use .. Look at Pooja Hegde .. How To Add Dark Maroon Shade Long Frack, Simple Diamond Necklace Simple And Stylish ..
Sharara's girls are voting too much in the latest trend these days. This is because they are comfortable to wear and provide a stylish look. Check out this Sharara worn by Pooja Hegde. Work on this is a bit heavy .. There are many designs available in the market which are simple to see.